Our handmade accessories will take your wedding to new heights.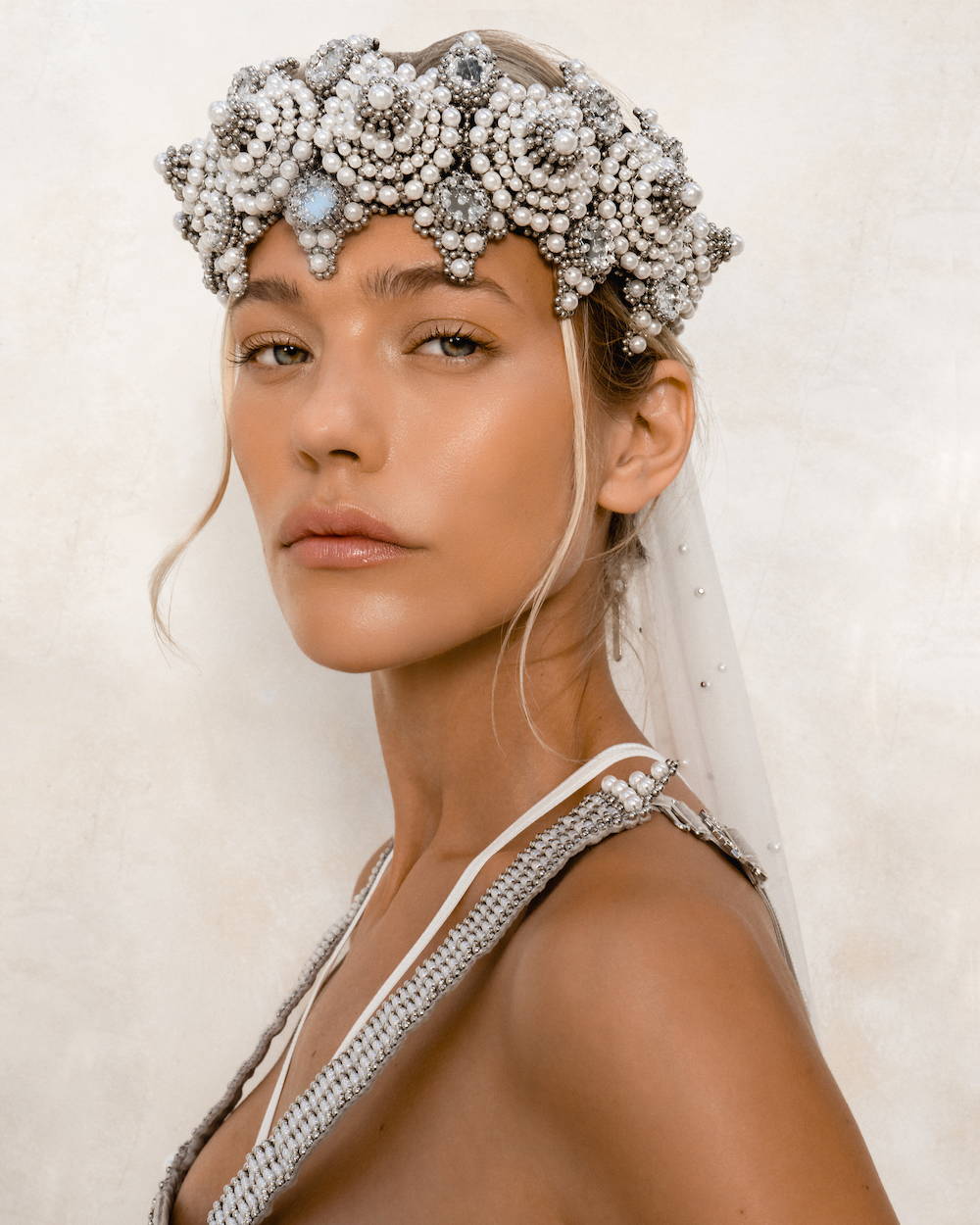 Since 2017, Object & Dawn has been the secret for moments of beauty, power, and magic. Our happy clients include Beyoncé, Gwen Stefani, Camila Cabello, Offset, Madonna, Cher, Chloe Bailey, Erykah Badu and many more.
Our mission is to give you an experience unlike any other. Each item marries ancient technique with modern design and is handcrafted by master artisans who work happily in wonderful conditions at our atelier. Our modular accessories can be mixed, matched and customized for different color combinations and refreshed looks. Your wedding showpiece will be a beloved part of your collection for years to come.
"I've been a client of Object & Dawn for a few years with several pieces in my closet and there really isn't anything like it on this planet."
"If you understand, it's all in the details - this is the place to buy unique handmade luxury. Wear a piece and become an object of desire!
Think outside the box and style it with every day clothes - it transforms the ordinary into the extraordinary."
Our signature aesthetic with hand beading and mirror accents will mesmerize with every step down the aisle.
All of our items are adjustable allowing a perfect fit for most. Custom sizin available on request. Velvet lining and balanced weighting ensure comfortable wear throughout your big day!
PICTURED: The Freja Cape in Pearl
Tassel options included beaded and threaded tassels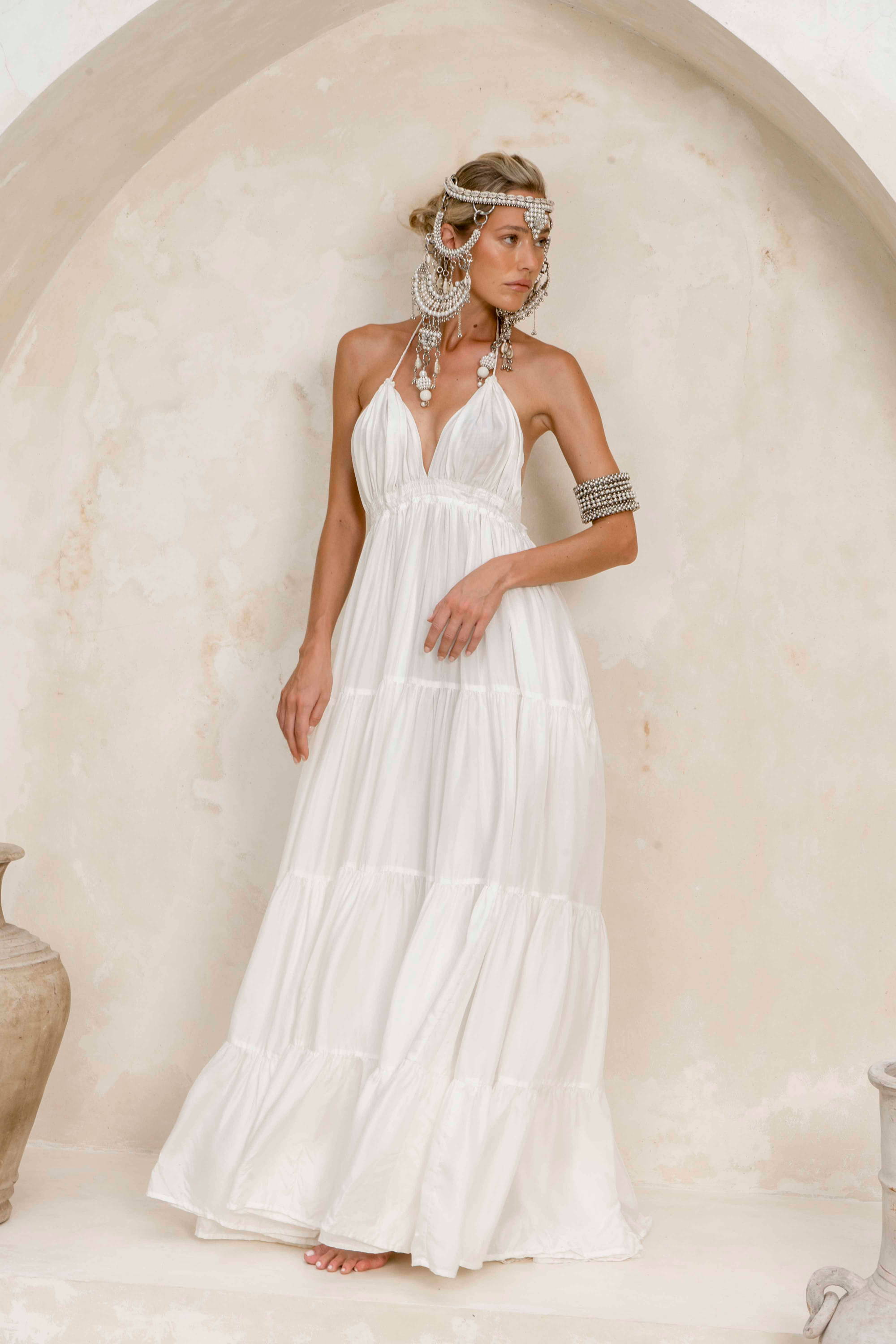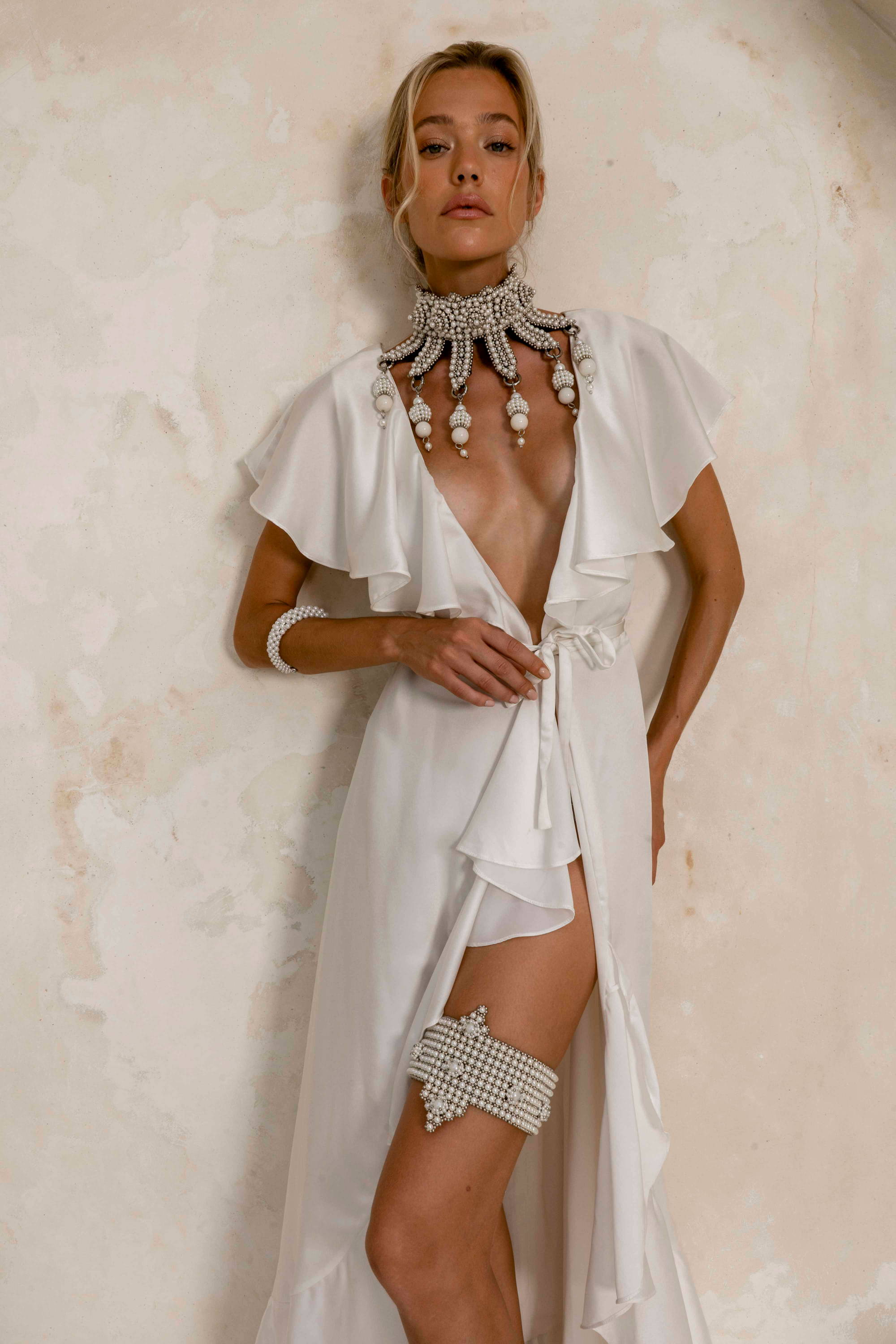 "Art. Truly art. Highly recommend a visit to this store. Saida's pieces and collection are beyond accessories; they are active compliments to the soul."

"I love love love what you are creating with Object & Dawn. It's sexy and so edgy
Frequently Asked Questions
1. Do you have free shipping?
We ship worldwide for free!
2. How long does shipping take?
Most items can be shipped within 3-7 days. Large body pieces and custom items require 4-7 days for production and an additional 2-5 days for delivery depending on location.
3. What is your return policy?
Each of our items is made with meticulous care and inspected three times prior to shipment. If any item is found damaged on delivery, we will ask you to take photos of the item and shipping packaging. Depending on the situation, we will work with you on options for return, replacement or repair.
Visit Our Showroom: JL. Nelayan 11B Canggu, Bali Indonesia 80361